2019 Toyota Highlander Reviews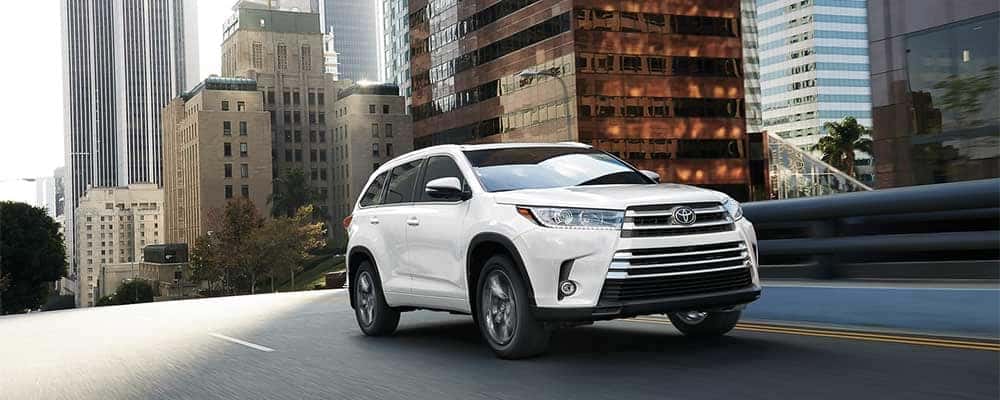 If reviews from industry experts are anything to go by, the 2019 Toyota Highlander has something for everyone! Whether you're looking for superior standard features, all-terrain dependability, or a spacious, accommodating third row, you'll find plenty to get excited about when you step inside the cabin. Here, we've collected a few of the most revealing Toyota Highlander reviews for your convenience.
Find Out What the Experts Are Saying

U.S. News and World Report – "With a quiet cabin, comfortable first- and second-row seats, and an impressive set of standard safety features, you'll enjoy watching the scenery pass by in this road-trip-worthy SUV."
Kelley Blue Book – "The 2019 Toyota Highlander is among the most recommendable crossover SUVs for busy families. With three rows and seating for seven or eight passengers depending on configuration, the Highlander is roomy, versatile and easy to drive and live with."
Edmunds – "The 2019 Toyota Highlander is your quintessential three-row family mover. With comfortable seating, plenty of standard safety features, a strong V6 engine and an impeccable reputation for reliability, the Highlander checks all the boxes for large families in motion."
Which Trim Do Experts Recommend?
When reading reviews, most drivers are searching for the answer to one question in particular: "Is this vehicle a good value?" For this reason, many reviews cover the different available configurations and pick out the models that have the most to offer for the price. In most cases, the Toyota Highlander XLE reviews contain especially glowing praise. The review from Edmunds is exemplary:
Edmunds – "Priced right in the middle of the Highlander lineup, the XLE is our pick. It comes standard with the V6 engine and several desirable extras, including blind-spot monitoring and rear cross-traffic alert systems, leather upholstery, heated front seats, and keyless entry and ignition."
Of course, the XLE wasn't the only Highlander configuration that experts wanted to highlight. Here's what some of them had to say in their Toyota Highlander Hybrid reviews:
U.S. News and World Report – "The 2019 Toyota Highlander Hybrid has a potent hybrid powertrain, a well-designed cabin, and a smooth ride. A ton of safety features come standard too."
Edmunds – "The Highlander Hybrid feels more maneuverable than many other three-row SUVs. You'll notice its bulk in smaller spaces, but it's near flawless on long, open roads. Most times the engine is quiet, and the CVT automatic seamlessly blends electric and gas power."
How Does the Toyota Highlander Handle Bad Weather?
Many drivers near Lehi and Draper have questions about how the 2019 Toyota Highlander does in snow. Reviews are clear, and it's safe to say that this SUV handles well in all conditions:
Edmunds – With 8-inch ground clearance, the Highlander's ability to go anywhere "exceeds that of most in the segment." These experts also note that "all-wheel drive versions are available and include both hill descent control and an electronically lockable differential."
U.S. News – "This Toyota is surefooted and stable, and when equipped with the V6 engine, can be upgraded from front-wheel to all-wheel drive."
If off-road capability is your primary concern, you might be interested in seeing how the Highlander compares to the 2019 Toyota 4Runner.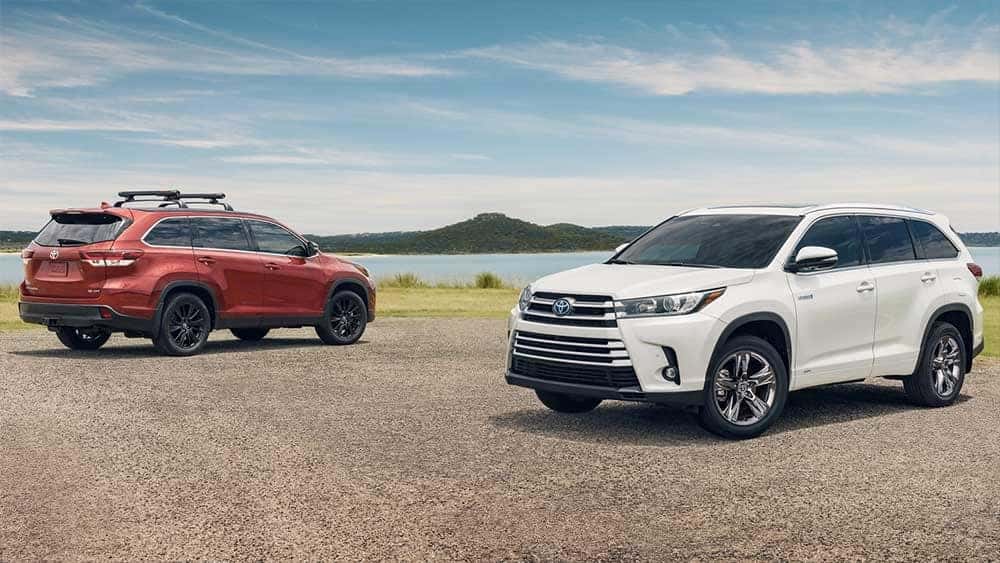 Get Behind the Wheel with Brent Brown Toyota!
At the end of the day, there's simply no substitute for hands-on experience behind the wheel, and now that you've had the chance to check out some of the 2019 Toyota Highlander reviews, we know that you'll be eager to see what it can do. Learn more about the 2020 Highlander's interior and color options, then find a new Toyota Highlander or Highlander Hybrid for sale today, and then reach out to schedule your test drive.
More About The Toyota Highlander
If you're anything like most of the growing families near Provo, you depend on your SUV for just about everything. And If you've been considering a new three-row SUV from Toyota, you'll need to be able to answer the question, "How much can a Toyota Highlander tow?" before you can make a final decision. The…

If reviews from industry experts are anything to go by, the 2019 Toyota Highlander has something for everyone! Whether you're looking for superior standard features, all-terrain dependability, or a spacious, accommodating third row, you'll find plenty to get excited about when you step inside the cabin. Here, we've collected a few of the most revealing…