How to Jump Start a Toyota Prius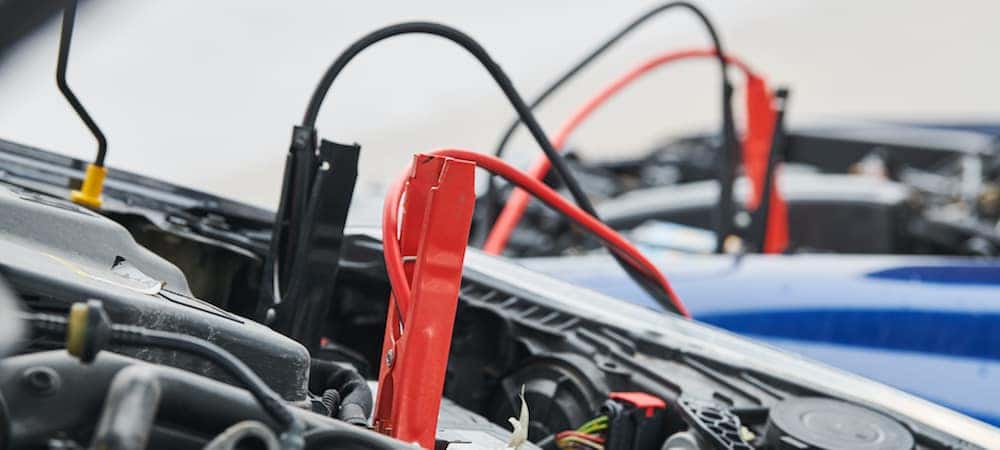 Are you wondering what to do if your Toyota Prius battery dies while out on the Provo roads? Can you jump start a Prius? Don't fret! It's not difficult to jump start a Prius, or any other Toyota Hybrid, and the team at the Brent Brown Toyota service center is here to help! Similar to jump starting a gas-powered vehicle, all that's needed are jumper cables, a car that has a strong battery, and a solid metallic point. Once everything is set to go, follow the guide Brent Brown Toyota created on how to jump start a Prius below.
Jump Start Your Prius: The Steps
Before you jump start the Prius, make sure that both of the vehicles parked and the engines are turned off. Next, follow the steps below:
Step 1: Open the hood and look under the fuse box cover. There, you'll find the jump start terminal.
Step 2: Connect the red positive jumper cable to the positive terminal in your car.
Step 3: Connect the second red positive cable to the positive battery terminal on the assisting vehicle.
Step 4: Connect the black negative cable to the negative battery terminal on the other car.
Step 5: Secure the second negative clamp to a metallic point that's a safe distance away. The metallic point should be unpainted and unmoving.
Step 6: Start the engine on the other vehicle and allow it to run for five minutes.
Step 7: Start your hybrid car and wait for a "READY" notification.
Step 8: Disconnect the jumper cables in the reverse order of how they were connected.
Is a New Hybrid Battery Needed?
Were you not successful when you tried to jump start the Prius? A battery replacement may be needed. No matter what drive system you have, the signs are pretty similar. With that said, there are a few warning signs you will only see with hybrid vehicles. If your vehicle is experiencing any of the signs we mention below, please schedule a battery inspection with the Brent Brown Toyota service center.
Lowered MPG (which should be noticeable in a fuel-efficient hybrid like the Prius)
The gas-powered engine is working harder than normal
State of charge fluctuations
Battery bar drops
Visit the Brent Brown Toyota Service Center Today!
Do you have additional questions about jump starting your Toyota Prius or need to replace a dead battery, we have you covered! Our trusted service center can handle everything from routine oil changes to major automotive repairs. Contact the service center for additional information today. Don't forget to check out our available parts and service specials so you can save on your next visit. While you're here, you can even learn about our most popular Prius models for sale!
Learn More at Brent Brown Toyota
Between its well-appointed interior and impressive performance, it's no surprise that drivers from Provo to Lehi have fallen for the 2020 Toyota Highlander with its array of color options. There are eight Highlander exterior colors and four interior colors to customize your SUV to perfection, so take a look at the gorgeous hues available for…

The 2020 Toyota Sienna is a family vehicle that has powerful performance capabilities and a suite of interior features to keep everyone entertained and connected while they're on Orem roads. Built to be the only vehicle a family will ever need, the Sienna interior dimensions can handle everything from weekly shopping trips to transporting equipment…

With three hybrid Prius models, including a Prius plug-in hybrid option, the Toyota Prius family is always growing. For Provo drivers shopping for a hatchback that is both eco-friendly and budget-friendly, Toyota provides several different Prius models to choose from. Compare Prius models below, then check out our extensive Prius inventory in Orem! Prius InventoryLearn…