How to Jump a Toyota Prius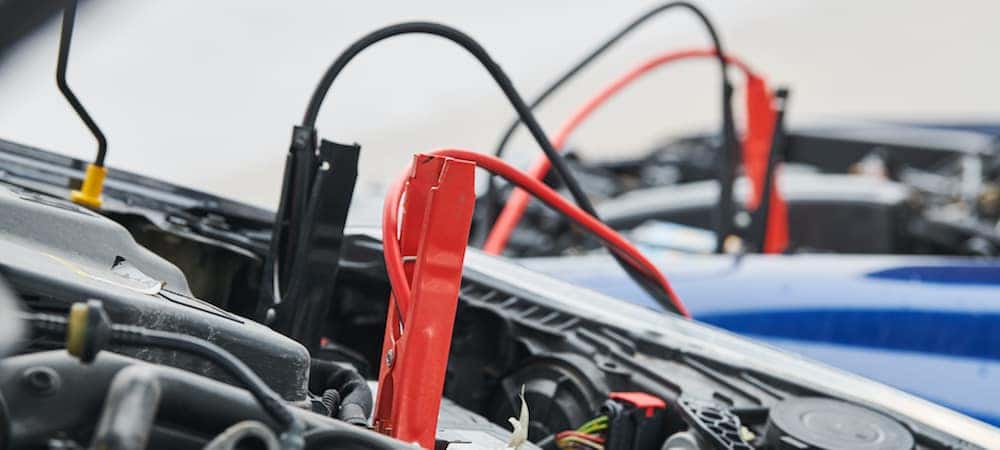 What do you do when the battery dies inside your Toyota Prius? Jumping a Prius or another Toyota Hybrid isn't much different from jumping a gas-powered car. You'll need jumper cables, an assisting vehicle, and a solid metallic point. Once you have everything you need, check out Brent Brown Toyota's guide on how to jump a Toyota Prius below!
Jumping a Prius: The Steps
Before you jump start a Toyota Prius, you'll need to make sure both vehicles are parked and the engines are off. When you're ready, follow these steps:
Step 1: Open your car's hood and look under the fuse box cover. There, you'll find the jump start terminal.
Step 2: Connect the red positive jumper cable to the positive terminal in your car.
Step 3: Connect the second red positive cable to the positive battery terminal on the assisting vehicle.
Step 4: Connect the black negative cable to the negative battery terminal on the other car.
Step 5: Secure the second negative clamp to a metallic point that's a safe distance away. The metallic point should be unpainted and unmoving.
Step 6: Start the engine on the other vehicle and allow it to run for five minutes.
Step 7: Start your hybrid car and wait for a "Ready" notification.
Step 8: Disconnect the jumper cables in the reverse order of how they were connected.
Signs You Need a New Hybrid Battery
Signs you need a battery replacement are similar no matter the drive system, but there are a few red flags that are exclusive to hybrid vehicles. If you notice any of the following signs, schedule a battery inspection at Brent Brown Toyota near Provo:
Lowered MPG
The gas-powered engine is working harder than normal
State of charge fluctuations
Battery bar drops
Learn More About Toyota Service from Brent Brown Toyota in Orem!
Have questions about jumping a Toyota Prius, or do you need a dead battery replaced? Contact the service department at Brent Brown Toyota, located near Lehi and Draper. Take a moment to review our current parts specials and service specials for savings opportunities!
More from Brent Brown Toyota
The new Toyota RAV4 is a head-turning vehicle, and not just because of its impressive capabilities and stand features! The 2019 Toyota RAV4 colors make this Toyota SUV one of the most eye-catching models in its segment, and once you have had the opportunity to explore all of your options, you will see why more…

The sleek and stylish 2019 Toyota C-HR is a head-turning crossover that receives high praises from industry experts and drivers alike. Also creating a lot of talk and praises in the interior cabin of the new Toyota C-HR. Stop by our Orem showroom and explore the spacious and highly technological interior of the C-HR. Learn…

If you're anything like most of the growing families near Provo, you depend on your SUV for just about everything. And If you've been considering a new three-row SUV from Toyota, you'll need to be able to answer the question, "How much can a Toyota Highlander tow?" before you can make a final decision. The…