How to Perform an Oil Change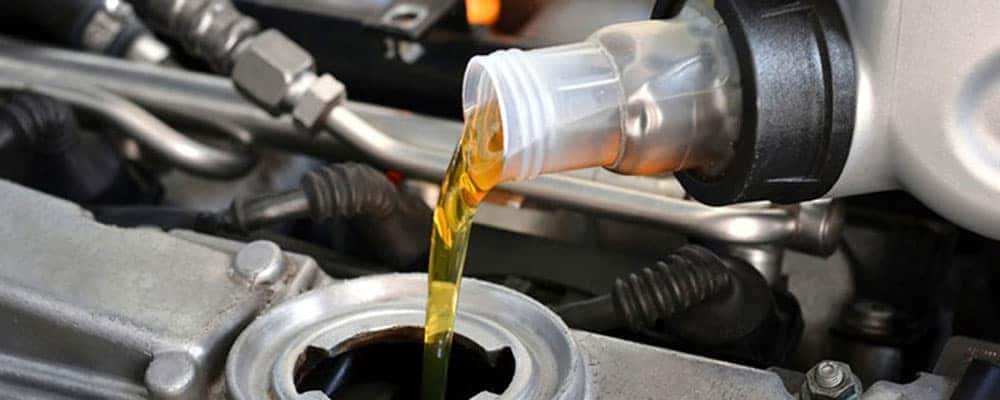 Regular oil changes are essential to keep your car, truck, or SUV always running safely and in top condition on the streets in and around Salt Lake City. By lubricating the pistons and other internal engine components, oil reduces friction and helps to maximize performance and efficiency. If you're a DIY type, you'll find that a Toyota oil change is a quick and easy task, one that you can perform in your own driveway. Learn more about how to perform an oil change in this guide from the experts at Brent Brown Toyota.
Changing Your Oil
In your owner's manual you'll find the recommended oil change schedule for your Toyota model, as well as the type of oil and oil filter you should use. The tools you'll need include a crescent or socket wrench, an oil filter wrench, a drain pan, latex gloves, and a floor jack or a pair of purpose-made steel ramps to raise the vehicle. Once you have the car elevated and ready, follow these simple steps:
Loosen the drain plug and drain the oil
Replace and tighten the drain plug
Replace the oil filter
Add fresh oil
Check the oil level
You'll want to dispose of the old oil properly. The easiest way to do this is to take it to one of the auto parts stores in the Lehi and Draper area that recycle used motor oil, or bring it by our Toyota dealership in Orem.
The Benefits of Regular Oil Changes
The recommended oil change schedule for your Toyota can be found in your owner's manual, but generally speaking you'll want to change the oil every 3,000 to 5,000 miles. This will vary depending on driving conditions. The benefits of regularly changing your engine oil include:
Maintaining the performance, efficiency, and safety of your vehicle
Maximizing your vehicle's resale value
Avoiding costly repairs
You Can Depend on the Oil Change Experts at Brent Brown Toyota
If you don't want to change the oil in your Toyota yourself, you can always rely on the experts at Brent Brown Toyota. With our Toyota Express Maintenance we can complete your oil change quickly and get you back on the road in a flash. You'll find our Toyota oil change price to be very competitive, and we often provide oil change service specials so you can save even more. Why wait? Schedule a service appointment with us today to get a professional Toyota dealership oil change today. If you have any questions, or would like more information, please feel free to contact us