Outdoor Adventures Around Orem, UT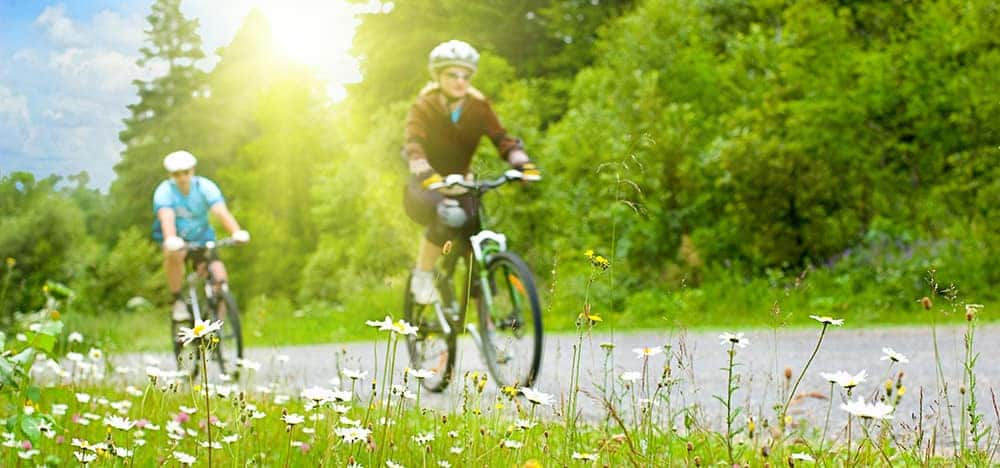 Surrounded by majestic mountains and rivers, Orem, Utah is prime territory for an outdoor adventure. You're probably familiar with all the local hotspots like Mount Timpanogos Park and Central Utah Gardens, but the following locations may have escaped your attention. Next time you're in the mood for an outdoor adventure, review Brent Brown Toyota's list below!
Murdock Canal Trail
Looking for a great place to go biking? Murdock Canal Trail, located here in Orem, UT, is a paved trail that spans 17 miles from the mouth of Provo Canyon to Thanksgiving Point. This isn't your run-of-the-mill suburban walking/biking trail, either. It snakes along the mountains and Utah Lake, making for a beautiful view and photo opportunities.
AirGo Sup
Ever wanted to give paddle-boarding a try? AirGo Sup—also located in Orem, UT—is a great place to do so. Rent a few paddle-boards, then head out to the water for some fun with friends and family! AirGo Sup also offers paddle-board rental sales, so you can try a board and buy it if you like it.
Stewart Falls
Found in Sundance, UT, Stewart Falls is over 200 feet tall and falls in two tiers. It's located on the east side of Mount Timpanogos, and has become one of the best spots near Orem for fun and photos. The best time to visit is early spring to mid-fall, but it's open year-round. If you go during winter, don't forget your snowshoes!
Learn More About Orem, UT with Brent Brown Toyota!
Want more ideas for fun, outdoorsy things to do in and around Orem, UT? Check out our lists of popular hiking trails and best places to rock-climb! If you have questions about anything on our site, don't hesitate to contact us online.