What Did Toyota Reveal at the 2017 Geneva International Motor Show?
The Geneva International Motor Show is a platform for the latest, most innovative designs from top manufacturers—and
Toyota's lineup
didn't disappoint. This year, Toyota unveiled the supercharged Yaris GRMN, which will arrive as a 2018 model-year hot hatch. Its close connection to the Toyota Gazoo Racing series, which also debuted on Toyota's stand, have made it a must-drive for all sorts of driving enthusiasts. Speaking of enthusiastic driving, Toyota had yet another trick up its sleeve for European city-dwellers: the i-TRIL Concept. Look below for more details!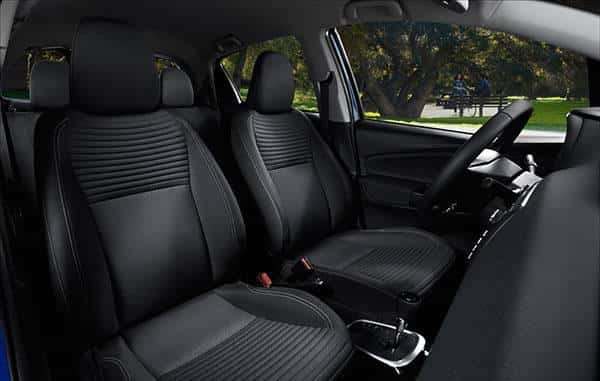 Yaris GRMN
Inspired by Toyota's recent re-entry into the FIA World Rally Championship, the Yaris GRMN (Gazoo Racing Masters of Nürburgring) is a road-ready hot hatch with power to rival competitors like the Ford Fiesta ST and VW Polo GTI. It debuted at the Geneva International Motor Show with a 207-hp 1.8L supercharged 4-cylinder, front-wheel drive, and a 6-speed manual transmission. Its Gazoo-derived suspension was tried-and-tested on Nürburgring's Nordschleife, and features Sachs dampers, a front anti-roll bar, and fortified front suspension towers. According to Toyota, the Yaris GRMN will earn a best-in-class 0- to 62-mph time.
Gazoo Racing Cars
Toyota's stand took yet another turn toward higher performance with its Gazoo Racing lineup, featuring the Yaris WRC, TS050 Hybrid, and Hilux Dakar. Gazoo Racing refers to Toyota's motorsports activities, including the FIA World Endurance Championship, Dakar, and, of course, the FIA World Rally Championship. Colossal engine specs, endurance, and efficiency carry the Yaris WRC, TS050 Hybrid, and Hilux Dakar through 6 to 24-hour rallies, such as Nürburgring, with power, precision, and grace. Not to mention, these powerhouses perform formidably all around the world—from Germany, to Sweden, to South Africa.
i-TRIL Concept
Designed at Toyota's French styling studio, the i-TRIL Concept is a revolutionary machine with butterfly doors, a head-up display, and a wooden floor finish made from recycled materials. Surprisingly, the i-TRIL Concept isn't pedal-operated; drive-by-wire technology controls steering and acceleration, as do control nodes positioned on either side of the driver. According to Toyota, the i-TRIL Concept has been, "… developed as a viable alternative to city cars, small hatchbacks, other all-electric EV models and motorcycles for people who still want to have fun when driving, even at slower, urban traffic speeds."
Stay Up-to-Date with Brent Brown Toyota!
Toyota's Geneva International Motor Show feature showcased the brand's unending pursuit toward ever-better cars, both on and off the track. To experience the power and originality of the Toyota brand first-hand, schedule a test drive at Brent Brown Toyota!
If you have questions about current and upcoming Toyota vehicles, financing packages, or service and parts, we're available from 8:30 a.m. to 9:00 p.m. Monday through Saturday.